The perfect board game collection doesn't exist, but we are here to help you decide what kinds of games would be good to own if you are just starting out.
Whether you only own one, have few sitting on your shelf, or are looking to start, we think you will find this useful!
The Players? Or the Games?
In general, when deciding what games to add, keep, or get rid of – the biggest consideration is NOT the games, but rather, the people you play them with. What are your tastes and the tastes of those you play with most often?
Solitaire games aside, the games you own will not be played unless you can find people to enjoy them with. For some people, this means owning a collection of just party games that you can teach easily, play quickly, and laugh loudly. For others this will have you loading up your shelves with games that are long, challenging, and complex.
…But for people like me, you will find that those you play with have tastes that vary significantly. Family reunions, game nights, and dinner parties with a significant variety of people attending means that no one type of game can satisfy everyone.
That's the bad news…but the good news is – there is a game for everyone. Most people have simply not been exposed to the type of game that would fit their tastes. A maybe….one of them is listed below.
10 Games to Own
Without further ado, if I could only own 10 games and ensure that I always have one that fits the situation, these are what I would own:
---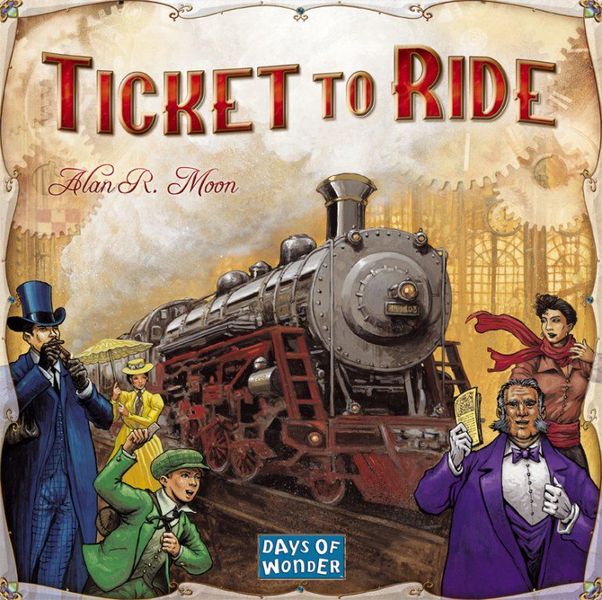 Ticket to Ride | The Gateway Game
Table-Score: 93
Simple, accessible, and colorful – this game is as straightforward as it is fun. I have yet to meet someone who hasn't liked this game to some degree. Every collection needs a good gateway game to introduce non-gamers to and this one is one of the best. Mix it up with other versions like 'Ticket to Ride: Europe' which really cranks up the fun.
---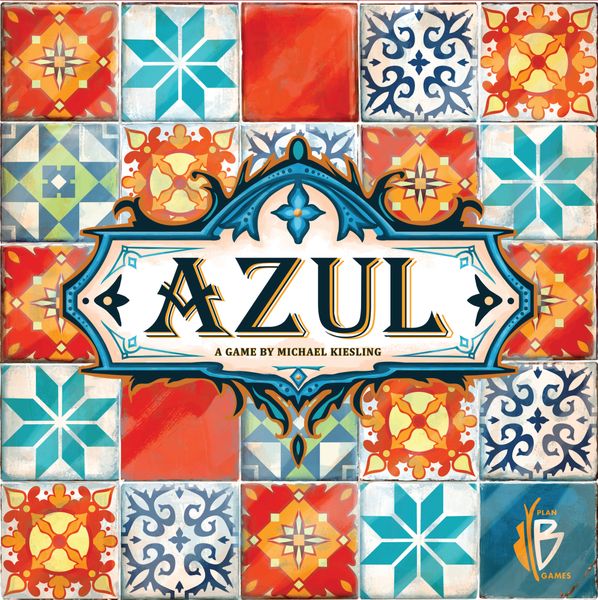 Azul | Abstract but beautiful
Table-Score: 78
Sometimes people just want play with pretty pieces. Azul lets you do that and so much more. Filled with pretty tiles, delicious choices, and a simple drafting mechanism – this game offers a meaty game in a humble package. It's easy to learn and play but offers a challenging puzzle to solve every time. Other games that could fill this niche are Hive, Chess, or Santorini.
---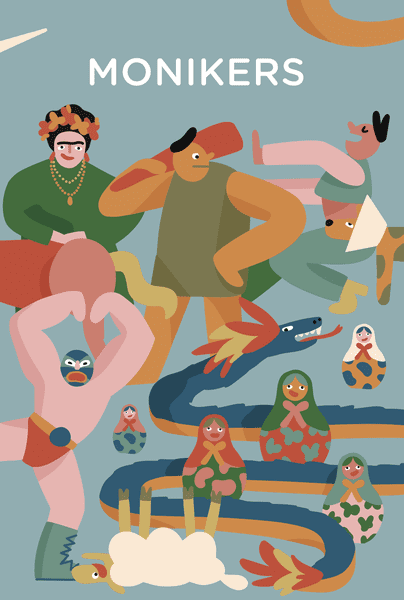 Monikers | The Party Game
Table-Score: N/A
A collection isn't complete without a solid party game or two and Monikers is one of the best. This team-based guessing game can be played with anywhere from 4 to 20 people and can easily be tweaked if you want your game to be short to long. You will laugh, you will cry, and you will love every second of this excellent game that also includes an unexpected bit of strategy.
---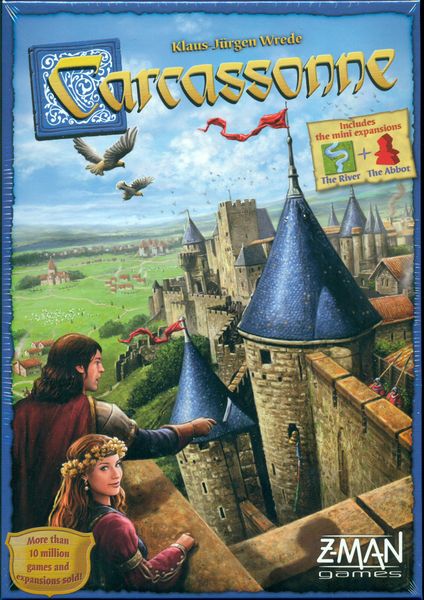 Carcassonne | Take this. Take that.
Table-Score: 75
Claim territory and steal it from your opponents. It's about as simple as it gets but doesn't hold back. This game offers a lot of ways to earn points and even more ways to mess up your opponents. Plus, it's always fun to build a new map each time you play. A solid interactive game that has quick turns and interesting decisions throughout.
---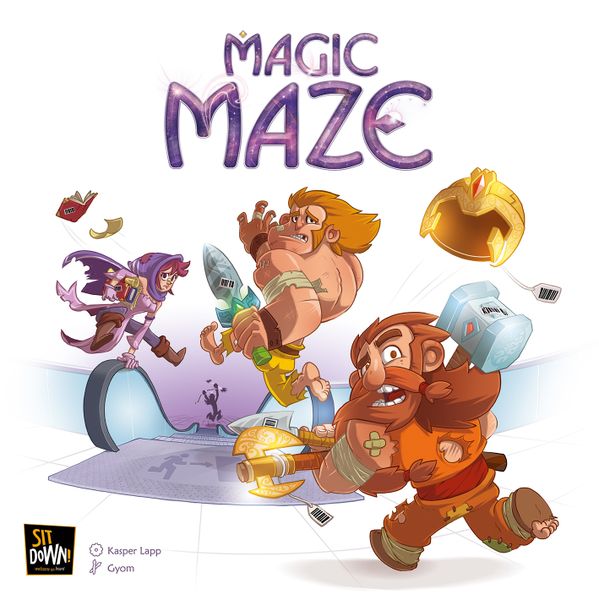 Magic Maze | We don't want to fight!
Table-Score: 86
Cooperative games can be hit and miss. Get the wrong one, and you have an alpha player controlling every one else's turns – but, get the right one – and you have a friendly experience where everyone wins or loses together and no-one feels left out! Simple, frantic, and hilarious, Magic Maze offers a fun experience where all the players MUST contribute to win. This makes for an enjoyable game that that gets better every time you play.
---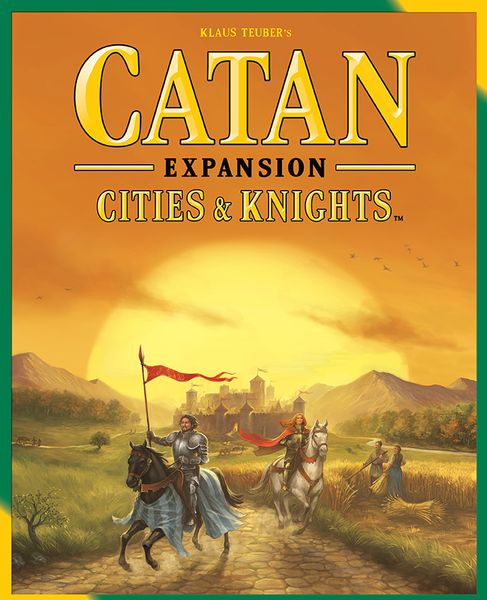 Catan* | The Family Game
Table-Score: 67
Some people will tell you that Catan has some flaws that are starting to show it's age (as indicated by its Table-Score)…but I disagree. With exhilarating player interaction and addicting resource collection, Catan is a blast to play that simply needs a bit of augmentation to really shine. More expensive than it should be, the *Cities and Knights expansion turns this game into a powerhouse of an experience that will have you and your opponents using knights to defend your cities from waves of barbarian attacks while working to establish a thriving civilization.
These additional elements add a cooperative feel with more ways to win, and a lovely leveling-up system all without losing the parts of the original that make it so great. I highly recommend it.
---
King of Tokyo | The Dice Chucker
Table-Score: 76
Some people just love rolling dice and very few dice games offer the level of fun the 'King of Tokyo' does. With an over-the-top theme, and splashy artwork, this push-your-luck monster game will have you thinking, laughing, and in-suspense all at that same time.
---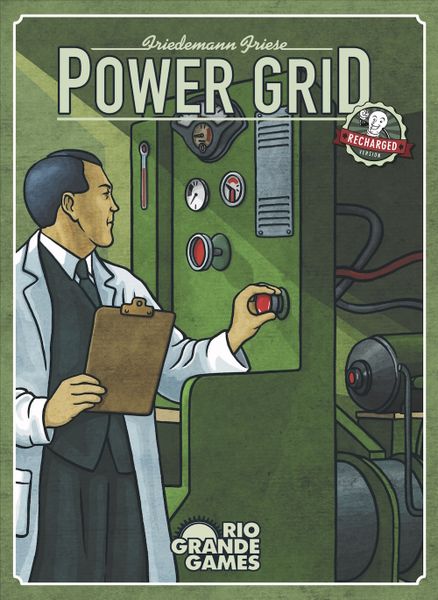 Power Grid | Strategy
Table-Score: 86
With a deceptively boring theme, Power Grid can be easy to pass up – but you will be missing out if you do. Build up your network, bid for power plants, and collect the resources needed to power your cities. Relatively simple to teach, this strategy game offers a lot to chew on as you attempt to make the most optimal moves to best your opponents. Fans of strategy games will not be disappointed.
---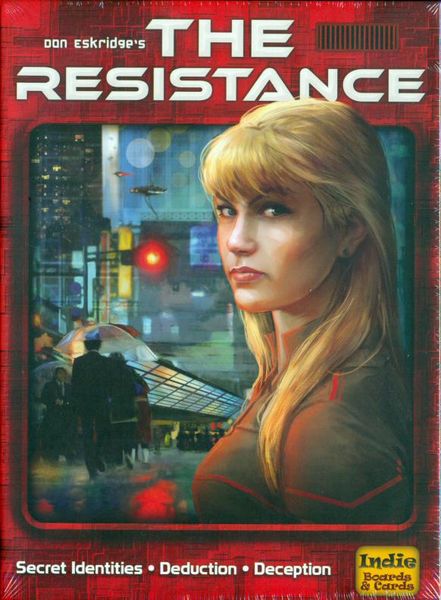 The">The Resistance | Lie to your friends!
Table-Score: 81
A lot of games in this category offer interesting experiences with uniques themes (One Night Ultimate Werewolf, Deception: Murder in Hong Kong, Secret Hitler, etc) but 'The Resistance' keeps it simple. It's easy to teach, a blast to play, and offers a good balance of strategy and deception. 'The Resistance: Avalon' is another variation of this one to check out that has a slightly different theme.
---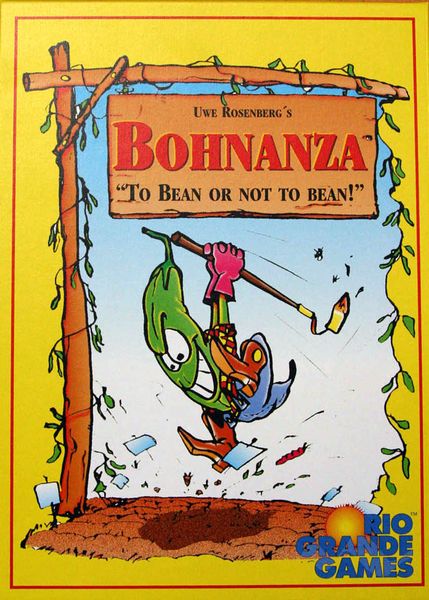 Bohnanza | The Jack of All Trades
Table-Score: 62
Hilarious, interactive, and strategic all in one package, this game is great in any collection. While the premise is simple, the result is complex. While it's great for newbies, strategy gamers will find no shortage of interesting decisions throughout. You will be thinking, planning, trading, adapting, negotiating, and laughing all during the 45 minutes it takes to play this crazy, bean-farming, card game. Check it out – you won't regret it.
---
Disagree with our picks? Let us know your thoughts on social media!
And – as always – let us know if you have any questions about this or any of our other content.